Nia Roberts, Board Member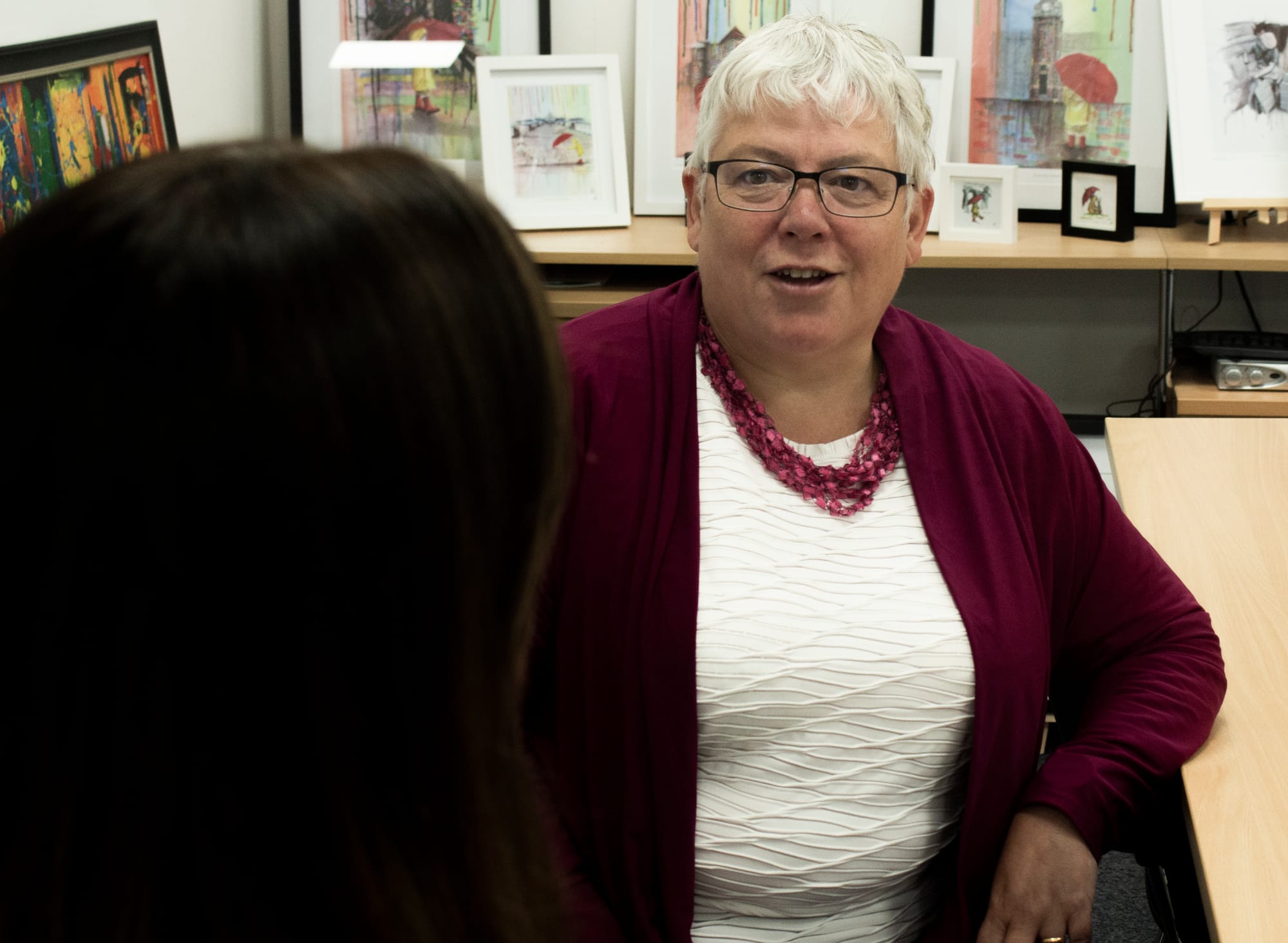 Nia joined the Board in January 2021.
Nia's background is initially in Physics - after graduating from Manchester University she worked at the European Patent Office in the Netherlands before returning to the UK and qualifying as a UK and European Patent Attorney.
After several years in the private sector, she moved back to Wales and into the public sector, supporting innovative businesses in Wales. She has worked in various roles within the Welsh Government and is currently Head of Research & Innovation Engagement, working with the Chief Scientific Adviser for Wales. Nia is a member of the Engineering and Physical Sciences Research Council's Strategic Advisory Network and a member of the Institute of Physics.
Nia is passionate about communication - as well as Welsh and English she speaks German, French and Dutch and has level 1 British Sign Language. She is keen to use her expertise and enthusiasm as part of the COS Board to support those living with sensory loss locally.
Nia is originally from a farming background in Anglesey. She has 2 grown-up children, a husband and a dog and lives in Llandudno.
Nia Roberts, Aelod o'r Bwrdd

Ymunodd Nia â'r Bwrdd ym mis Ionawr 2021.
Mae cefndir Nia mewn Ffiseg - ar ôl graddio o Brifysgol Manceinion bu'n gweithio yn y Swyddfa Batentau Ewropeaidd yn yr Iseldiroedd cyn dychwelyd i'r DU ac ennill ei chymhwysiadau fel Atwrnai Patent y DU ac Ewropeaidd.
Ar ôl sawl blwyddyn yn y sector breifat, symudodd yn ôl i Gymru ac i'r sector gyhoeddus, yn gweithio i gefnogi busnesau arloesol yng Nghymru. Mae hi wedi gweithio mewn nifer o swyddi gwahanol o fewn Llywodraeth Cymru ac ar hyn o bryd mae'n Bennaeth Ymgysylltu Ymchwil ac Arloesi, yn gweithio gyda Phrif Ymgynghorydd Gwyddonol Cymru. Mae Nia yn aelod o Rwydwaith Cynghori Strategol y Cyngor Ymchwil Peirianneg a Gwyddorau Ffisegol (EPSRC) ac yn aelod o'r Sefydliad Ffiseg (IoP).
Mae Nia yn ymddiddori mewn cyfathrebu - yn ogystal â Chymraeg a Saesneg mae hi'n siarad Almaeneg, Ffrangeg ac Iseldireg ac mae ganddi level 1 mewn Iaith Arwyddion Prydain. Mae hi'n awyddus i ddefnyddio ei harbenigedd a'i brwdfrydedd fel rhan o Fwrdd COS i gefnogi'r sawl sy'n byw gyda cholled synhwyraidd yn lleol.
Daw Nia yn wreiddiol o gefndir ffermio yn Ynys Môn. Mae ganddi 2 o blant (sydd wedi tyfu i fyny bellach) yn ogystal a gŵr a chi ac mae'n byw yn Llandudno.